Oheya, I'm Finn, and...
I'm an alcoholic. Kidding, I work in marketing, but same thing, eh? I love marketing that inspires action, but got fed up with salesy ads selling scammy products. That's why I decided to write sales copy which entertains AND sells.
I already love you, tell me more!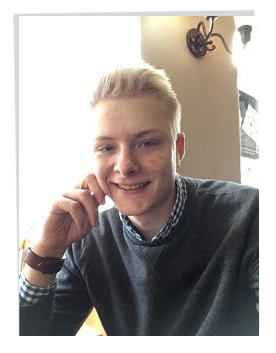 I'm Finn, and I'm a freelance copywriter and marketing strategist with terrible humor.
When I first started in marketing, I realized there were two types of ads I HATED:
Gimmicky, ineffective "pun on a billboard" advertising
Hardcore, salesy advertising which made money, but also made you want to take a shower.
One day, I wrote a hilarious ad for myself (Mojitos may have been involved) which pulled massively That day, I realized me where I fit in the marketing world.
Today, I write copy which entertains AND sells (and is sometimes somewhat funny).
I've recently been listening to and reading a lot of Seth Godin. I love the way he does effective direct marketing without any "make $43,994 tomorrow" or "retired management guru reveals…" hype. To be completely honest, not much new stuff is being said about...
read more